Krishna Inn– the best star hotel in Guruvayur, wishes you a very "Happy New Year". 
It's 2020 and it's a new year that brings new hope, new changes, and new challenges to our lives. 
The past year i.e 2019 was a rollercoaster ride for us.
Many tragedies happened in 2019 & we Keralties took everything with at most maturity & faced every tragedy unitedly.
We defended all the tragedies by supporting each other & then we proved the rightful meaning of the famous quote- "United we stand divided we fall". 
We must be proud of us.
Kerala– a state that can overcome any disaster (natural/human-made disaster).
Starting from the-
Return of Nipa virus– On the 1st week of June a student from Ernakulam was reported as Nipa positive this left the residents of Kerala in a state of terror.

We, Keralaties defended the crisis with high precaution & braveness. Then, after several weeks the student returned to life. 
To the return of flood in the month of August-
The landslides in Kavalappara and Puthumalai in Wayanad.
121 people lost their lives in a natural disaster.
The flood was a warning & a reminder of the great 2018 flood. And, like in 2018 we Keralaties helped each other in bringing our state to normal condition.
We along with our Government is trying everything to help each other in-
Rebuilding the hoses that they've lost
Helping needy people.
Relocating the persons who've completely lost everything.
To a great extent, we've made everything back to normal but there are still many things that need to be taken care of. So, for that, we all should work hard & pray to the almighty- Guruvayoorappan that all our brothers & sisters remain safe & happy this year. 
It's 2020 & Krishna Inn- the best star hotel in Guruvayur welcomes you all to the land of Guruvayoorappan for seeking blessings. 
Let's pray-
2020 remains a safe year for all Keralites
No negative energy creates a division among the residents of Keralites.
May God bless everyone with all the happiness in their lives.
May all our brothers & sisters who've lost their lives stay in peace.
It's said that one should always pray for the betterment of others. The prayer should never be carried out for one's self benefits & desires.
So, let's pray for others' happiness & wellbeing this year at the most auspicious temple in India- Gurvayoor.
Don't worry about the accommodation in Guruvayoor. Krishna Inn- the best star hotel in Guruvayur is here to take care of. 
Come seek blessings form Guruvayoorappan & let it be a great year for everyone (not in Kerala but also in the whole world).
Krishna Inn wishes you a great 2020 for you & your family & also welcomes you all to the land of Guruvayoorappan to seek blessings.
We also thank each & everyone who've visited Krishna Inn for 2018 & we look forward to serving you in the future also. Thanks for all the love & support keep supporting…
Summary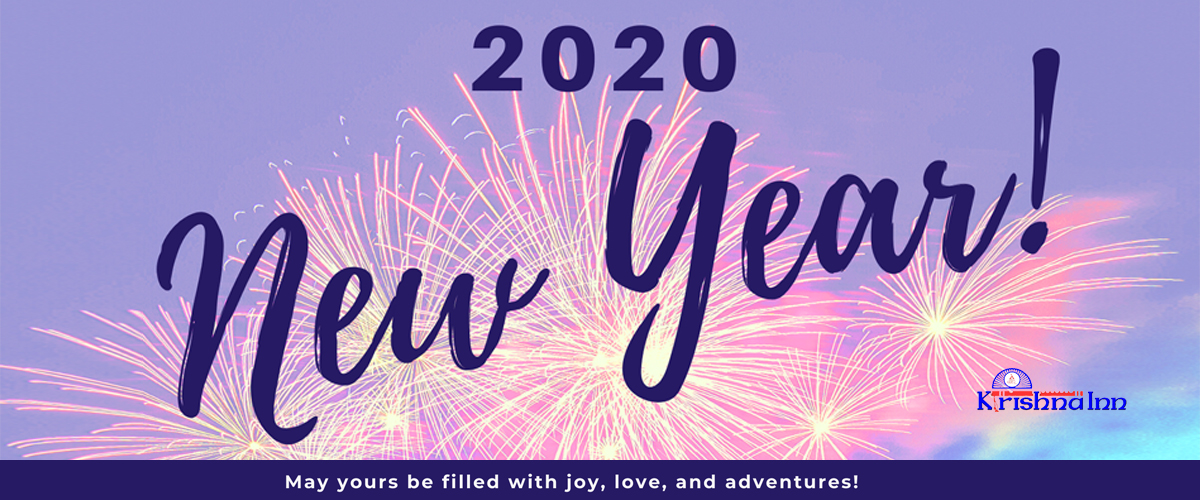 Article Name
Krishna Inn wishes you a very Happy New Year-2020
Description
Here's a read from Krishna Inn to wish everyone & great year ahead. Krishna Inn in this read takes time to thank each & everyone who've visited Krishna Inn & supported Krishna Inn along with its journey. Krishna Inn by the end of this read welcomes everyone to celebrate New year at the land of Guruvayoorappan- Guruvayoor.
Author
Publisher Name
Publisher Logo